Jasmin Utter, General Manager Region Americas- SAS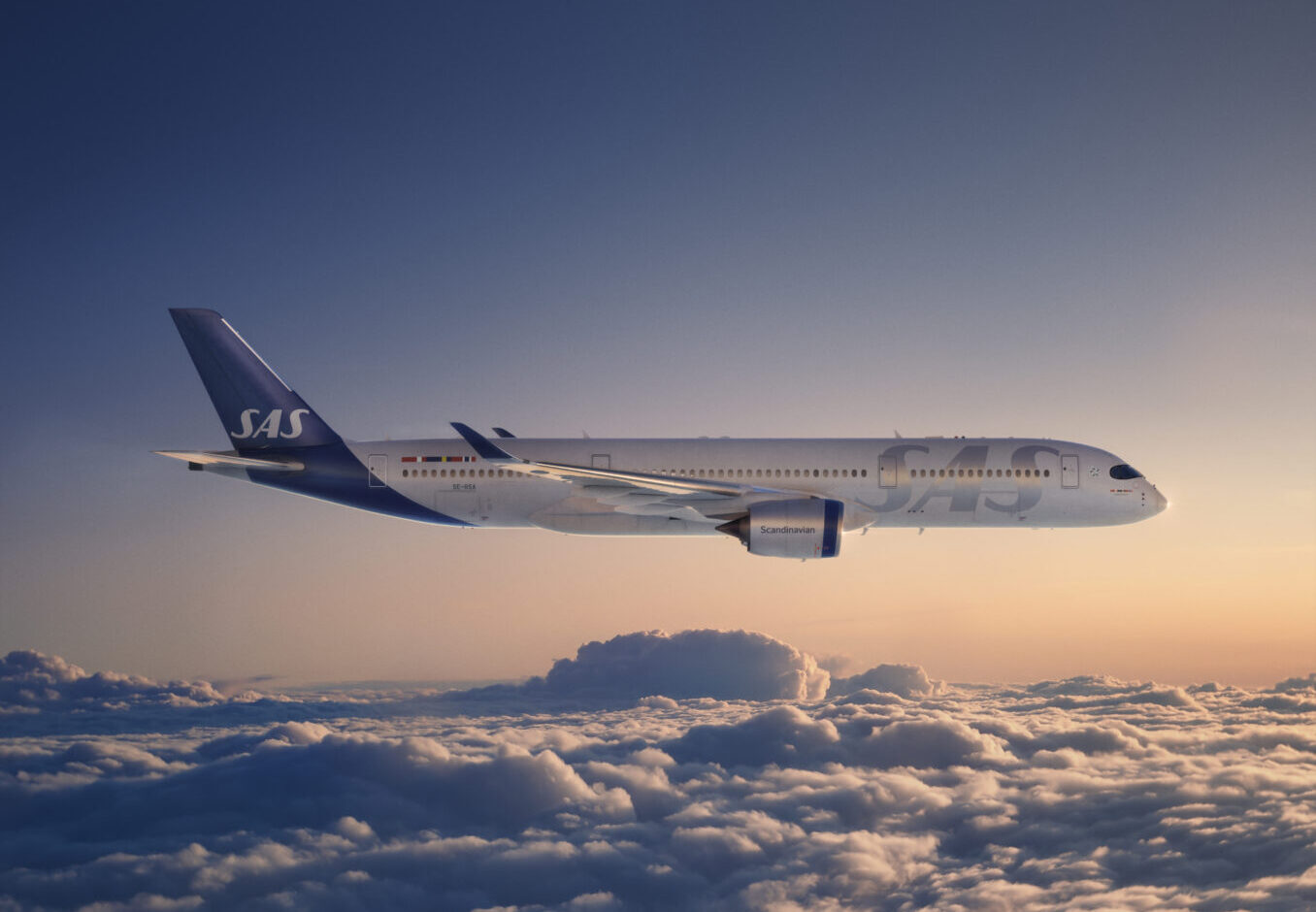 SAS in the US
Scandinavian Airlines (SAS) was founded after World War II, in August of 1946, as the common airline company for Sweden, Norway and Denmark. The first flight to the US took off as early as September 17, 1946. Scandinavians traveling to the US for business opportunities, international exchanges and vacation has since made the country an important market. Today, SAS flies to 130 destinations worldwide.
Jasmin Utter, General Manager Region Americas, developed a strong connection with SAS already as a child. "My father was employed with the company and since my mother is American, we often traveled to the US," says Jasmin.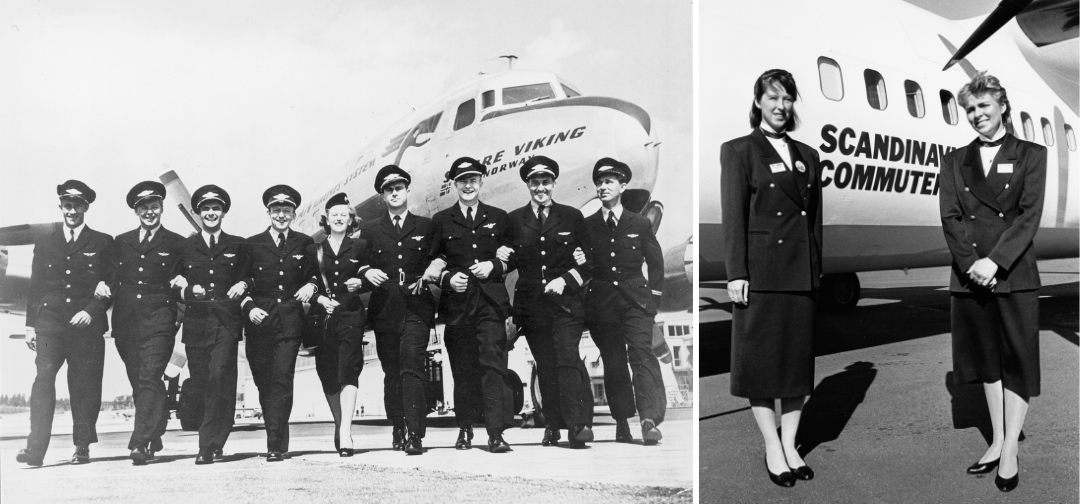 Becoming a leader in sustainability
SAS's ambition is to become a leader in sustainability in the aviation industry. Prior to the pandemic, the aviation industry accounted for 2% of global emissions. Due to population growth and economic prosperity increases in various parts of the world, forecasts indicate that the number of travelers will increase and so will emissions. Thus, the aviation industry as a whole needs to make strategic decisions to reduce their environmental impact.
Jasmin explains that the majority of emissions stemming from the aviation industry come from aircraft and fuel. For this reason, SAS has invested in new, more energy efficient aircraft, which are also more economical and comfortable for passengers.
In addition to the large investments in sustainable aircraft, SAS has begun flying with Sustainable Aviation Fuel (SAF) which reduces emissions by 80% over a life cycle. However, as natural resources to produce SAF are limited, supply is scarce and the fuel is expensive. To increase the availability of sustainable aviation fuel, SAS has entered into a partnership with Gevo, BP, Neste and Vattenfall among others to produce synthetic SAF.
"It is our absolute ambition to be the leader in sustainability in the aviation industry. We have come a long way and have done our best with today's knowledge and technology, however, there is still much left to do."
– Jasmin Utter

Partnership with SACC-USA
SAS recently joined a partnership with SACC-USA to be able to communicate SAS products and offers to its members. Jasmin also expresses that Florida is of great importance to SAS and that they see a potential to connect with the Swedish community in the state through SACC Florida.
Routes between North America and Scandinavia
SAS offers many opportunities to fly between the US and Scandinavia. For the first time in over 30 years, SAS is now flying between Toronto and Scandinavia.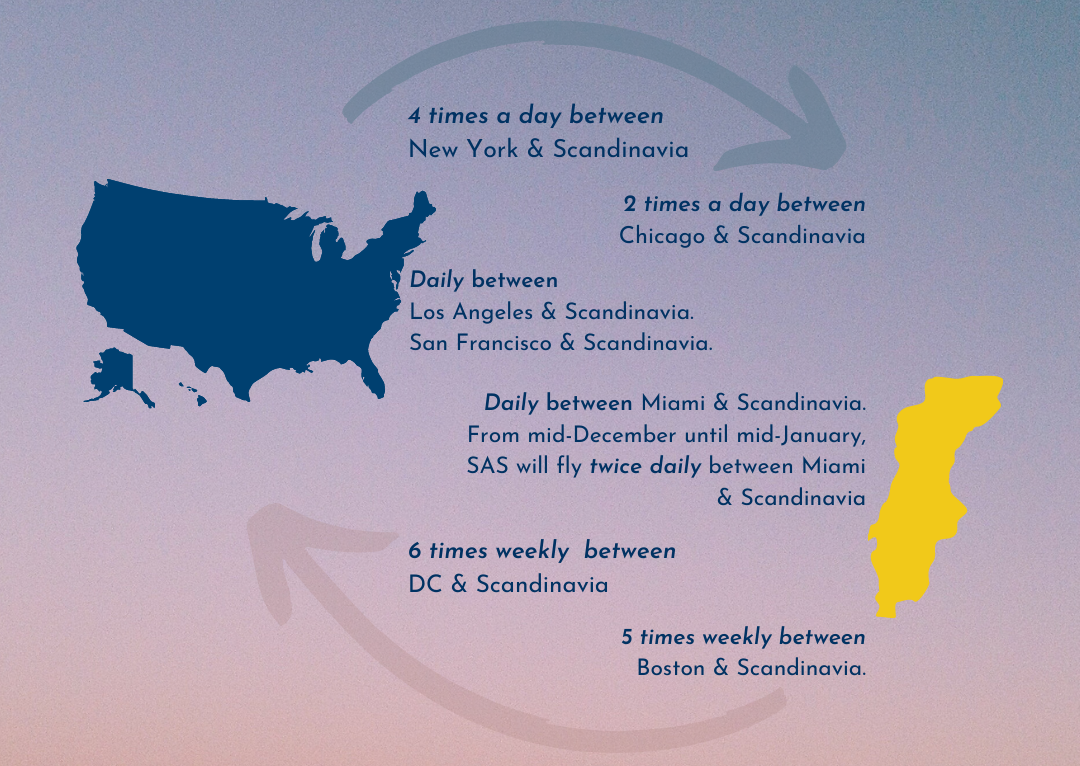 Visit SAS website to read more about their work.