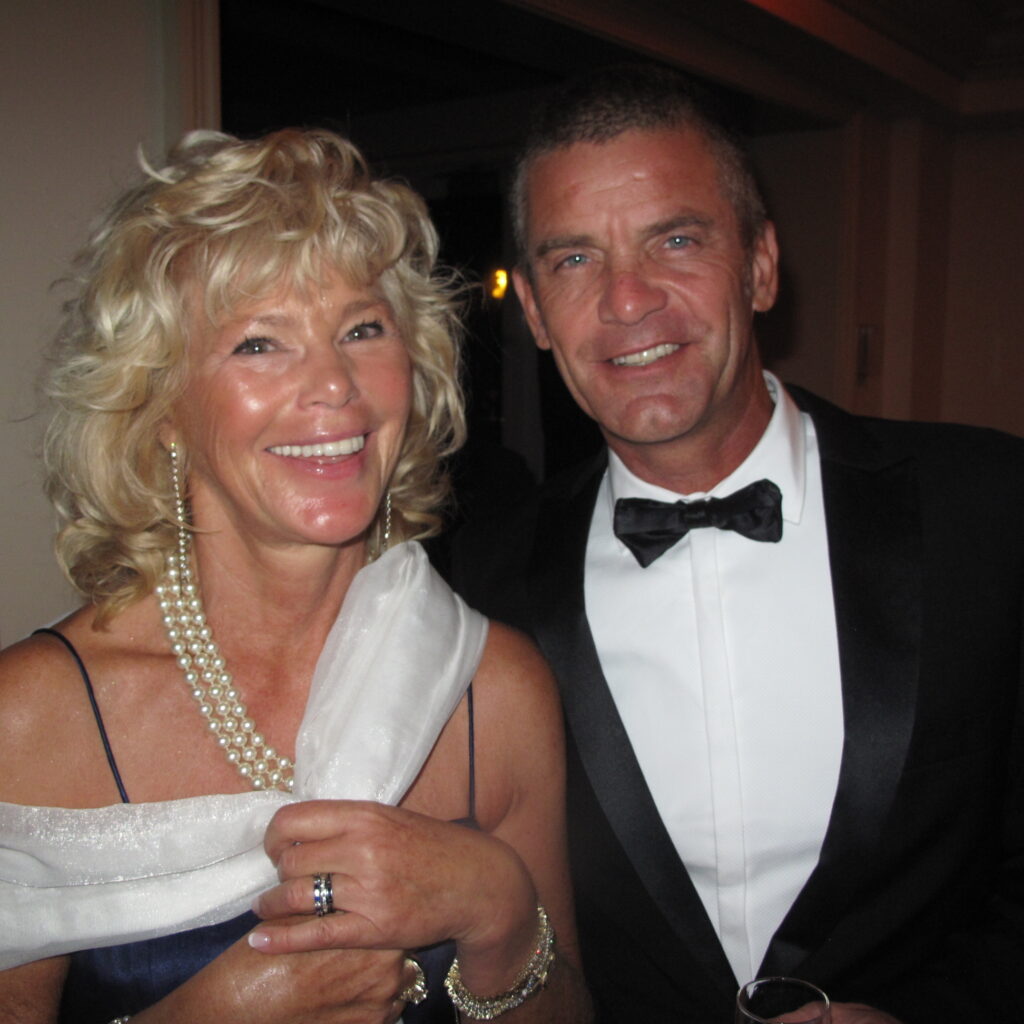 It seems so long ago now — almost three decades. The SACC Florida has included Swedish Heavyweight Champion, Ingemar "Ingo" Johansson, our World Champion ice hockey star, Sven Tumba, and our golf legend, Jesper Parnevik.

Yet, the secret of the SACC success has always been YOU, the members, who turned days into worthwhile events and nights into fun after-hour mixes that drew Americans into the true meaning of "Swedish."
Of course, we could never get them to love "surströmming," but that had many Swedes themselves on the side of "never — yuk." But Swedish crayfish parties, yes! And our unforgettable Santa Lucia celebrations, absolutely! And – we could bring them to the side of doing business with Sweden because it is and always will be a nation that believes in success.

With that in mind, in 1988, Olle Wijktröm and Franklin Forsberg, both on the Board of SACC NY, agreed to create Swedish-American Chambers of Commerce throughout the United States. In 1989 their goal was reached and Chambers were popping up at strategic places.
In 1990, Olle told Kerstin (Kickan) Williams "There's a slumbering SACC group down there in Florida, wake them up". Two years later, SACC South Florida incorporated itself as a non-profit trade association in 1992. Kickan was its first Chairman along with directors Anders Persson, Nels Pearson, Britta Hollister, and Staffan Kuylenstjerna. The new organization was accepted under the SACC US umbrella in New York with Olle Wijkstrom as the executive director. The following year, Anders Althin joined the board as Vice Chairman. Soon, Kickan relinquished her post to him to concentrate on her work.
In 1995, The Board was rearranged, creating two new positions: Lars Hummerhielm as President, and Göran Hellman as Vice President.
At the same time, Nils Nordh, the senior vice president of Royal Caribbean Cruises, became SACC's new Chairman. SACC's name in South Florida changed to the Swedish-American Chamber of Commerce of Florida, Inc (SACC Florida). Around this time, the Swedish King Carl XVI Gustaf donated a Swedish flag to SACC Florida at an extraordinary ceremony in Stockholm. Lars was now the fiery soul of the Chamber with new ideas and big visions. The new SACC Florida was marketed as "The Gateway to South America."
Its membership rose and events were abundant – from seminars and lunches to fun crayfish parties and traditional Swedish holiday celebrations. Thanks to SACC's Chairman, Nils Nordh, members would enjoy many extravagant luncheons at Royal Caribbean ships when docked in Miami. Nothing personified the joy of being a SACC member better than when attending Christmas and Santa Lucia celebrations in those glorious days.
Not to forget a couple of memorable SACC cruises to the Bahamas with VIP guests, including two former Swedish Ambassadors to the United States, Count Wilhelm Wachtmeister, and Franklin Forsberg, United States Ambassador to Sweden, Thomas Siebert, and former Governor of Florida, Jeb Bush.
Lars Hummerhielm died in 2000 and Göran Hellman took over as President until 2003.
Jonas Haeger, President of Surgical Team, Inc., became SACC Florida's new Chairman after Göran. Under his reign, new and exciting member activities and events were added to SACC's agenda, on of the most important being "The Swede of the Year" Award, honoring a person who made a significant contribution to the Swedish community in Florida. The award was given during SACC Florida's Annual Gala Dinner, The recipients have been Lars Ottosson (2005), Kerstin Williams (2006), Sven Tumba (2008), Jesper Parnevik (2011), Olof Olsson (2014) and Per-Olof Lööf (2015).
Thanks for 28 years of fun and rewarding networking. But it's high time to renew and grow as one Chamber in Florida!
Kerstin "Kickan" Williams
August, 2020