Christian Olsson, Vice President Of Sales Americas, Navico
For the Membership spotlight in April , we spoke with Christian Olsson, Vice President of Sales Americas at Navico. He told us about Navico's rapid growth, working with his passion; boats, and how SACC Florida helped with building a local network.
True passion for Boats
Christian has worked within the marine industry for 25 years. He started off at a small company in Gothenburg selling and renovating used boats and has since founded and developed several companies within the marine electronics industry.
Today, as the Vice President Of Sales Americas, his main role is to develop sales teams either through coaching or by making certain exchanges to achieve an improved dynamic. Christian is grateful that he has the opportunity to work with his greatest passion; boats.
"I've always had something to do with the sea. My wife Anna and I bought our first boat before we bought our first car together." – Christian.

Boating Simplified
Navico is an umbrella company for the brands Lowrance, Simrad, B&G and C-map. It was acquired by the world's largest recreational marine company Brunswick Corporation in 2021.
"The vision is to build a boat that is much easier to take out. What do I mean by that? Today, you need to go through several steps before you can go out, meanwhile, for a modern car, you can keep the keys in your pocket – sit down- start the engine and the car is already adapted to the current external influences. So the vision is to make everything into one entity, similar to the car." – Christian

Environment in Focus
According to Christian, Navico's CEO Knut Frostad is very passionate about sustainability. Knut appointed a CSO (Chief Sustainability Officer) early on, making it one of the first companies within the marine electronics industry with a CSO. This far, Navico has reduced everything from its own plastics- going from plastic water bottles to reusable water bottles-, to changing the production and how things are physically packed.
"Our thinking regarding sustainability has now become a blueprint for Brunswick. This has led to Navico's work with sustainability having an even broader effect." – Christian
Growing in Fort Lauderdale
When Knut Frostad stepped in as CEO of Navico in 2019, his first question was as to why Navico did not have an office in their largest market; Florida. With the purpose to enhance its presence in Florida and work more closely with resellers, dealers, boat builders, consumers and major shows, they opened up an office in Fort Lauderdale. Prior to this move, the company had a total of 8 employees in the state of Florida. Since then, it has grown to 18 employees. Overall, the marine electronics industry has seen a large boom in business during covid.
SACC Florida helped with building a local network
Christian's decision to join SACC Florida came rather naturally after the move to Fort Lauderdale in 2020.
"In my case, the engagement in SACC Florida started off as a network opportunity. Today, I can confidently say that I have developed many contacts and friends through SACC Florida." – Christian.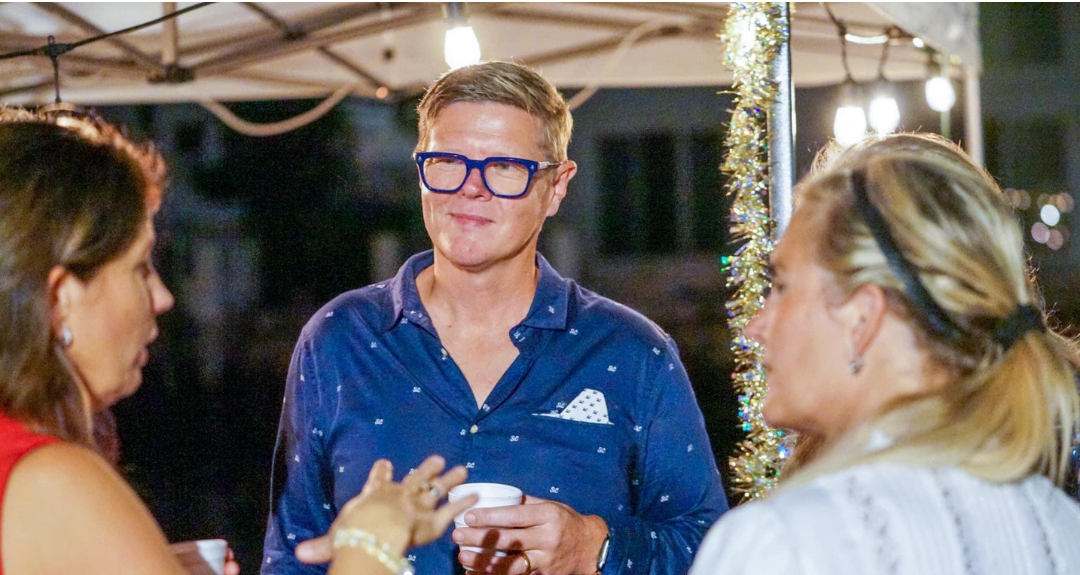 Visit Navico's website to read more about their work.